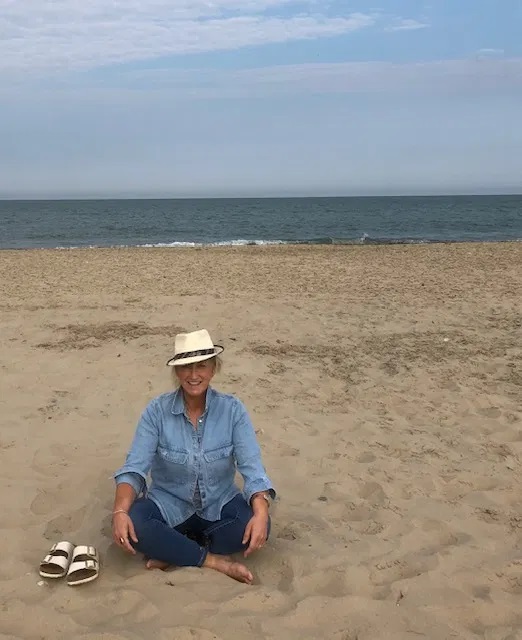 'Reverie'
A state of being pleasantly lost in one's own thoughts….A Daydream!
So I've been pretty quiet on my social media channels over the last couple of weeks.The 'House' event in the RDS is fast approaching and productivity in the Studio has been at an all time high. It's been flowing through my veins radiating an energy I didn't realise I had. It helps that I do get up at 6:am and three mornings a week I'm in the Gym for 7am. The other 2 weekly mornings its straight to the Studio, coffee first of course. It does help hugely that I have started to hit the hay ,as they say, earlier at night.I was told once by someone that an hour's sleep before midnight is worth two after. It's true. I have no bother anymore getting up early and it totally sets me up for the day. It's so good for my head too, It keeps me positive, It keeps me sane.
People Underestimate me, I'm a nice person, I'm enthusiastic about everything new and I know I can be annoyingly positive. It's good that I know that right .I will always take people at face value (occassionally to my detriment) but I won't name and shame,and people who are kind are always important to me . It's such an underrated trait. I know more than I will ever say, I think more than I will speak , although sometimes I wish I spoke up more often and being an Artist I definitely see more than you realise.
An Artist will always look with their heart, mind and soul. All beauty is lost when you only look with your eyes.
My Life isn't perfect. It's not a fairytale or a storybook and it isn't always easy. For the most part I think we can all agree
that sometimes Life is about overcoming obstacles, facing challenges and holding on tightly to your loved ones and never letting go. It's also about balance.You don't always need to be getting stuff done. There will always be days when your limbs feel heavy and you have to let the soft part of your body do what it needs to do. Its okay to stop, kick back and do absolutely nothing and let a sofa or a bed consume you.To go to one's own thoughts and get lost in a Daydream.To maybe step outside, get some air and remind yourself of who you are and who you want to be. I think really we all just want to be happy, to make a difference, to matter,
to be visible,to create,to laugh and to learn, Oh! and look good Naked…..Always a work in Progress….